You also do not necessarily need to carry them around on your backpack. Honestly, I don't see the practicality in having solar panels hanging from your backpack or bike and more so when moving through a rough environment. That said, the last few years in particular has seen a variety of portable solar panels and portable solar power banks hit the market. While most of them are being heavily marketed for use while camping, hiking or traveling, you can certainly use them in your everyday life too. Even better is a lot of them are relatively cheap.
I recently bought a few Solar Power banks, all via Amazon. Anyone who knows me knows I have a LOT of portable or handheld devices that run on a rechargable battery. I currently have two Nintendo 3DS consoles, a few Bluetooth speakers, two iPods, an iPad and of course my cellphone (Android) to name a few things. I also made it a point to always carry the charger cables for all of them with me weather I also had my laptop with me or not. That makes sense when you know you'll have access to an outet where you're headed but what if that's not available to you?
This was something I really started thinking about two years ago just before my brief stint with Nordstrom Rack. I actually do still have my JBL Charge Speaker, which has a built-in ion Lithium battery and a USB port for charging things. It was given to me as a birthday present back in 2013. The biggest drawback to it is it's actually large and bulky. Only in recent years have I started investing in portable power banks. I got a few non-solar ones of which I still have but when I stumbled upon some with Solar Panels, that changed things.
I actually first got a slightly smaller version of this solar power bank. Made by the same company, the first YOESOID power bank I got had a 20,000mAh storage capacity in the battery. The solar power bank pictured here–which I later separately got–has a 30,000mAh storage capacity. Aside from that and this one being slightly bigger, they are both identical in design. They both have a built in flashlight and compass as you can see. That makes them good for camping, hiking or walking around at night or in dark places.
While the company that made my first two solar power banks seems to no longer be on Amazon, you'll find others of the same or similar design on Amazon. Some allow wireless charging while others have 4 USB Ports. I'll repeat this later on but although these power banks have built-in Solar Panels, USB is the primary way to charge them. You should only use the Solar Panel to charge them when it's not possible to USB charge.
That said, I expect these versions to become the national standard sooner than later that every family in America should have at least a few of. They can reliably fully recharge a phone, tablet several times before needing to be recharged itself for example. How many times really depends on the device on that note. Also, make sure to fully charge these via USB as soon as you get them before you use them or solar charge them.
I almost forgot to mention this but for those who will be flying or may planning to buy and then ship this, there are rules around flying or shipping ion lithium batteries which all power banks are made with. Care is needed in transporting them to avoid the battery getting damaged or possibly even exploding is why. All power banks are carry on only with airplanes. This is because a passenger plane's cargo hold can experience extreme temperatures compared to a plane's cabin. If you ever wondered why you're asked if you have any cellphone, small electronics or other devices with a rechargable battery, hopefully this helps explain the why.
That brings me to this brick-sized beautiful monster. It has a whopping 50,000mAh, 4 USB ports and takes almost 24 hours to fully charge via USB (!) when you first get it. Another company has this in other colors on that note. I haven't really used mine since getting it because I plan to use it as emergency backup personally. It was well worth the $50 I paid for it though.
This one's most practical for emergencies, camping or road trips. It's not as heavy as it looks–it weighs 2 pounds. You could throw it in your backpack and probably not really feel it if you think you'll need it. Like the other solar power banks, this one does have a flashlight built in. Double press the power button to turn it on. Just keep in mind you will need to do this again to turn it off. While the flashlight is on, you can press the power button to change between three different modes.
When not using the flashlight, you can press the power button to check the battery. 4 lights mean it's at or close to 100%. 3 means it's at or close to 75% and so on. It goes without saying with such MASSIVE power storage, it can charge any phone or tablet at least 10 times. Like the other two featured solar power banks, this one has Fast Charging capablities too. Also like the other two, this one has built-in overcharge and overheating protection.
I forgot to say this before but although you can, it's not reccommended you charge devices while USB charging the power bank. The reason is because doing this can damage the ion lithium battery, causing it to not fully charge. According to one reviewer who tested it, you will have to wait 3 to 4 days to fully recharge this purely from solar energy. I shouldn't need to say this but try to avoid leaving this or any other power bank in a hot car or exposed to high temperature for long periods of time. The ion lithium battery could leak or explode is why.
While the first one boasts portability and the second one boasts storage capacity, this one boasts a faster solar charging speed. The secret is in the three additional solar panels. Four solar panels = faster solar charging. Unlike the other two, this one is advertised as being water resistant. Actually the word used is "Waterproof" but common sense dicates you don't drop it in a bucket water, pool or intentionally drench it in water.
Despite the four additional solar panels, this one was clearly made for regular everyday use. The travel hook included with this power bank is clearly meant for it to be hung from a backpack. I wouldn't feel comfortable doing that and more so given how thin the small keyring on the power bank is. Someone walking behind you could yank it free and run off or it could get caught in something and fall off without you noticing. I just wouldn't use it that way personally.
This particular brand sells for $24 but with an in-store coupon you can get it for $20. It also comes in three colors though at the time I bought the blue one, they were out of stock with the black one (the third color is Orange). Other brands that do the same thing sell for $30+ on that note.
Before I digress, I do want to comment on something some reviewers and people asking questions about and that is about the fact these and other portable or small electronics are made in China. Some of the companies are based in China and others are not but they obviously have stock in the U.S. I am WELL aware the attitudes of many toward China have greatly soured in recent years in part because of the COVID-19 pandemic. The fact of the matter is China leads the world in manufacturing and mass production. The reason many American companies still prefer to outsource manufacturing and mass production of goods to China  is because it's more cost effective for them.
The reason I'm saying this is because some have the presumption just because "Made in China" is on the box, the company must be based in China as well. Even for Chinese-based companies, they still have to make sure their products pass the same quality control and safety tests their American counterparts do. Those that care about staying in business don't dare cut corners because it reflects badly on them in the long run.
You also need to keep in mind China actually does have a monopoly on most of the world's rare earth minerals (REMs). In recent years they've been leveraging their advantage against other countries politically by sharply limiting exports of their stockpiles, citing "dwindling supply of REMs". This is also why there is a global shortage on microchips and superconductors too.
I actually got this bundled with another LED light made by the same company. I actually kept the other one since I plan to get this one in a different color (I gave the one with the solar panel with my mother). I did briefly handle this one before handing it off and aside from the solar panel, it's not that different from the one I kept. The obvious difference is this one has a solar panel and thus you have a secondary way to charge the ion lithium battery.
Both models do also serve as a built-in power bank on that note. Both also have magnets on them that binds to almost any metal surface. Both also have a hook so you can hang them from something. They're Portable LED Worklights so being able to use them anywhere for any reason and purpose is pretty handy to say the least.
I double checked the product page and missed the fact the one with the Solar Panel actually had two sets of lights. The one you see pictured above is the COB light. It can run for 3 to 8 hours on a single charge. The LED Flashlight on the top (not in view above) can run for up to 12 hours on a single charge. Like the Power Banks, you want to make sure you USB charge this fully first.
I consider this one a more freestanding version of the previous one. I also want to point out it's actually smaller than the pictures lead you to believe. It can do everything the other one does though. The big difference is it's bigger but still lightweight. Another difference is this one has a stronger emphasis on running it on solar power: It can fully charge after 6 to 8 hours via the Solar Panel. It can also run for up to 12 hours. That might feel like a big dropoff compared to the previous one but chances are pretty good even in an emergency situation, this will suit your needs.
This one's bigger than the one featured above but it's still portable. It also doubles as a power bank (11,000mAh) and has two magnets for sticking it to a metal surface. Jt also covers a much wider area than the above smaller one.
For me, the biggest selling point is the staying power: 8 to 22 hours on a single charge depending on brightness level. This is aside from it being able to run for up to 36 straight hours in Red/Blue flash mode, which is great for those who might be on the road or lost in the middle of nowhere and need to flag help. On that last point, this is one that's good for you to keep in you car. With the built-in power bank, you also have an emergency backup power source to charge your phone if the car's battery isn't available to you. It's weatherproof, waterproof and durable.
One thing I wanna make sure to say is if you're rough with it or drop it a lot and the internal battery comes loose or stops charging, don't blame the manufacturer. I mean for this and the two above too. Yeah they're made to withstand accidental falls and being knocked around in a moving vehicle for example but if you run over one with a vehicle or drop one out of a window, you can't be surprised if they break. The casing is made of hard plastic, not ceramic on that note. I read some of the reviews and I can confirm the magnets DO support the weight. The manufacturer wouldn't dare make that claim without first testing it. If you're trying to bond it to the hood of your car, make sure there is pull for both magnets (no stickers or rubber in the way).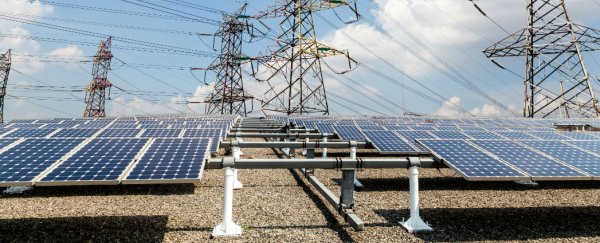 More and more countries and investing in Rewewable Energy. Not just because of Climate Change but as the conflict in Ukraine reminded the world, as a matter of National Security. One of the few problems with building a large Solar Farm array or Solar Power Plant is actually building a facility capable of holding what's likely to be hundreds if not thousands of Refrigerator-sized Ion Lithium Batteries to store enough electricity to power an entire city. Currently, Solar Panels are used in tandem with fossil fuel or nuclear power plants. It's one thing to have solar panels on your roof or to use portable solar panels or portable solar power banks but it's a whole lot more complicated when it comes to building solar power plants capable of powering a city.
Another obvious and related problem is having enough power from solar energy at night, when it's cloudy or when there's bad weather like rain or snow for at least several days in a row. You would typically want to either have either enough power in reserve or a backup power source. Most of the fossil fuel industry knows this and it's why they are so confident efforts by most of the world to research and invest in Renewable Energy is "a fool's errand". They've long accepted the fact everyone now knows fossil fuels are bad for the environment. What they're betting on now is most people would rather have fossil fuels now than wait for Renewable Enerrgy.
There are some outliers in ExxonMobil and BP–both of which have had to deal with imfamous oil disasters in recent decades–that are actively investing in renewable energy. These companies are well aware that their industry must evolve and adapt not just for good publicity but if they want to stay relevant. More so given car makers are researching and beginning to mass produce electric cars of their own.
This is in addition to car makers such as Toyota, Subaru, Ford and General Motors to name a few that have started investing in designing more fuel-efficient vehicles that run on clean energy. 15 years ago, Hybrid Vehicles came onto the scene. These were vehicles that could run on natural gas as well as traditional gas. Tesla introduced electric cars that other car makers have also started making. These vehicles run on high-capacity Ion Lithium Batteries and do not have internal combustion for that matter.
The costs associated with buying one as well as having a charging station installed at your home are the two biggest reasons why most people have not invested in getting an electric car. Having your own charging station installed can cost between $500 to $7,000 from what I read online. Electric Cars do come with a charging cable that will work in a traditional outlet but that will take quite a while longer. These are hurtles that are sure to be overcome sooner than later though.
Honestly I don't see any reason or point in trying to resist the energy revolution we're in the early stages of. More energy efficient and larger capacity rechargable batteries are being developed basically every day. I think it's only a matter of time before homes, neighborhoods and cities are entirely self-reliant and self-contained to the point they do not rely on a grid for power. Probably by 2040 the latest we'll see the first carbon neutral major cities.
NASA announced its Curiosity Rover, which was one of the first to touch down on Mars using the Sky Crane Maneuver shut down for good last year. The reason: A buildup of Martian Dust that blanketed the solar panels prevented it from charging enough to continue functioning. Opportunity, which is another Rover is functional but is no longer able to move due to a broken wheel. NASA's latest rover Perseverence and its companion helicopter drone Inginuity–the first aircraft ever to fly on Mars–are both over a year into their missions on Mars.
While Power Banks on Earth utilize high-capacity Ion Lithium Batteries, the Mars Rovers actually run on Nuclear Generators powered via its Solar Panels. This is how they are able to function for years and why they cost several million dollars to build. Now that we know for sure aircraft from Earth can work normally on Mars, I think it's a matter of when not if someone sends drones to clean off the solar panels on all the Mars rovers. NASA is starting to ramp up plans for America's return to the Moon by 2030 which will this time have the caviat of being a stepping stone for putting the first humans on Mars.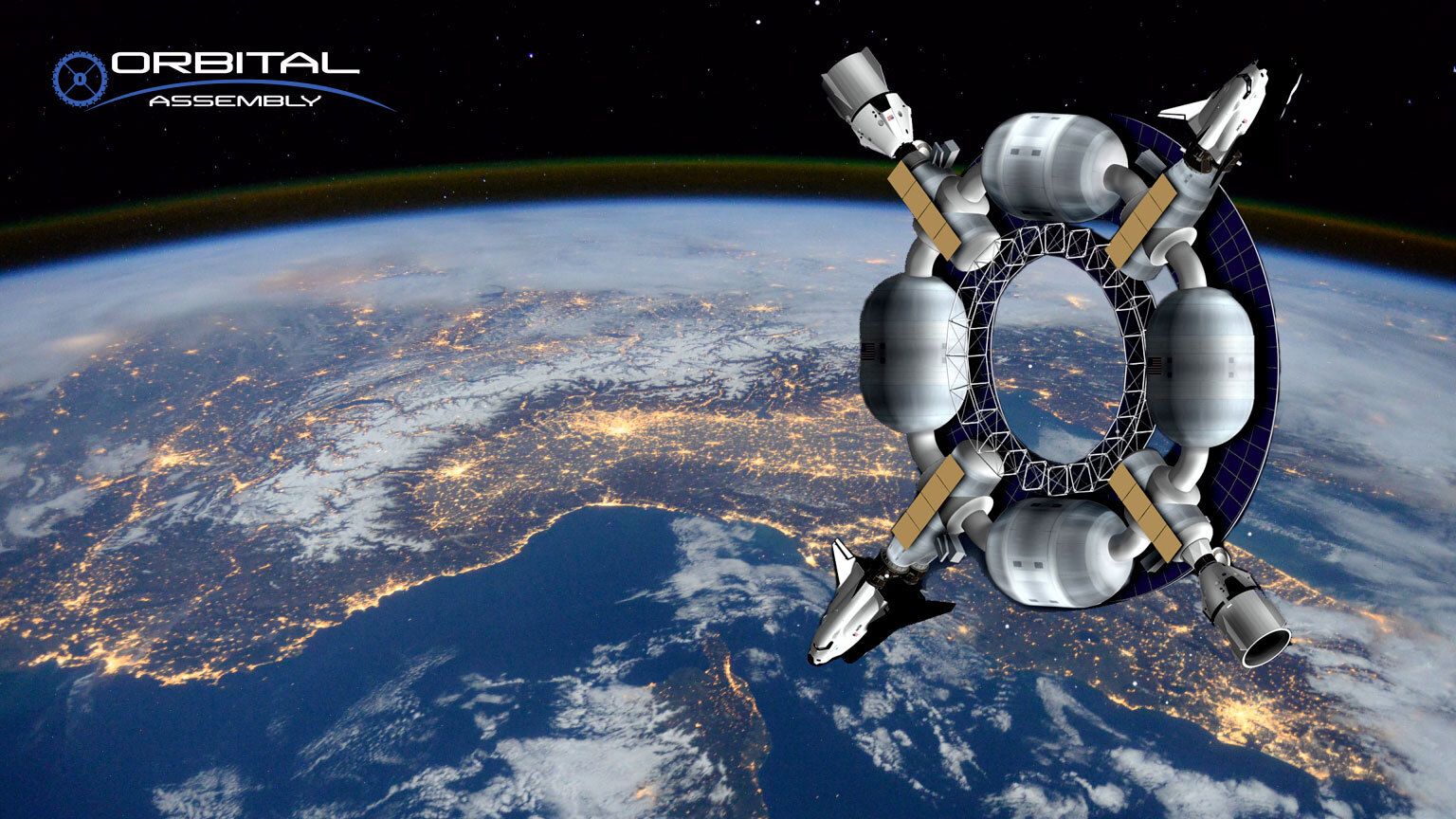 This is nevermind the fact the first permanent space outpost–a hotel actually–is expected to open for business in 2025. US-based company Orbital Assembly first announced its plans back in 2019 with plans of opening for business in 2021. Then the pandemic in 2020 happened. Whoops! In a recent interview with CNN, the company announced they are now planning to put not one but TWO hotels in space: The orignally announced Voyager and the newly announced Pioneer.
Voyager is the larger of the two and is planned to house up to 400 people. It's planned to open in 2027. The new Pioneer is smaller and is planned to house up to 28 people. It's planned to open in 2025. That's where the differences end. Both will be in the shape of a wheel and the inner parts will rotate, creating  articificial gravity. The modules humans would be in would be on the outermost parts and would spin at a much slower rate. The company will rent out modules for not just guests but researchers and other companies for work or research. This would likely be their primary revenue stream.
Once the costs of going into space have come down a lot more, space travel will become as common as traveling by train or plane is right now. Solar Power and high-capacity batteries will be integral for that. The next two to three decades are sure to be real interesting in regards to renewable energy to say the least.
If you have enjoyed this post or other posts I have made on this blog, please consider making a monetary donation via PayPal. Whatever amount you can provide would be greatly appreciated.