In this age of Netflix and other on-demand streaming services, most who grew up during the late 1980s, 1990s and early 2000s have all but forgotten that just 7 years ago, the weekly cartoon block disappeared from Broadcast TV forever. The reason: The Children's Television Act (1996). It's not the law itself that's actually at fault: It's the networks' faults for not simply complying with the new law and instead phased out their Kids TV Blocks on Broadcast TV. Kids WB was the last holdout and lasted until Summer 2006. Even worse is in both cases, the networks didn't have the deciency to make an announcement to let people know they were dropping kids' programming from their broadcast TV lineups.
The funny thing is I didn't even know legislation had been passed until last week regarding Kids' TV programming. Turns out that wasn't the point to begin with: The networks only cared about the bottom line and apparently felt the monetary investment likely needed to be in compliance of the new act wasn't worth it and switched the Kids' Programming to Subscription.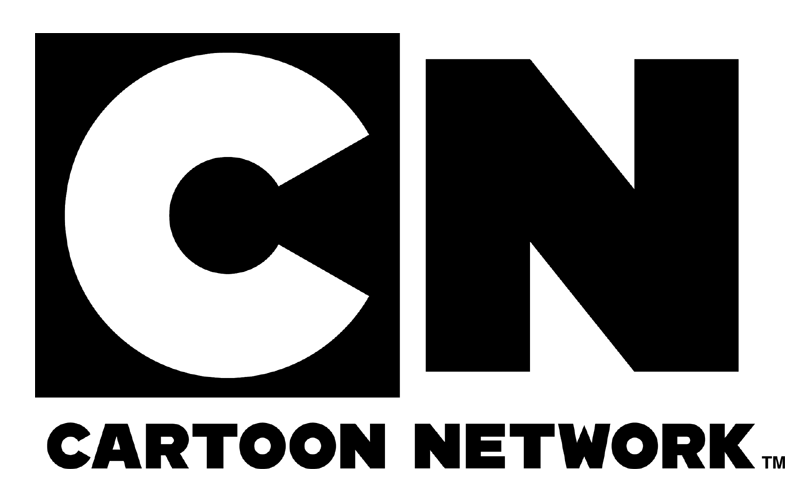 It's worth noting Nickelodeon, Cartoon Network and The Disney Channel were affected by the shakeup on Broadcast TV but in a big way: All three networks created additional channels to cater to certain audiences:
Nick at Nite: Formerly the 10PM to 6AM block on Nickelodeon, reruns of TV shows from the 1960s and 1970s aired during this time. When Teen Nick launched on Nick about 10 years ago, it ran from 9PM to Midnight with programming for older kids and young adults. When the channel launched shows from the 80s and 90s were added to the lineup. Nick now reairs programming from earlier in the day from 10PM to 6AM.
Nicktoons: Nick's original programming now with its own channel! Hey, Arnold!, Rugrats, Spongebob, Rocket Power, Avatar: The Last Airbender and so on. New Nicktoons still premiere on Nickelodeon though seasons 3 and 4 of The Legend of Korra were online only due to low ratings.
Teen Nick: Formerly Snick on Nickelodeon, as I mentioned above it ran programming for its aged audience at night. Nick was smart like Disney and adapted with the times: They understood the kids who watched Nicktoons in 1992 were now teenagers in 2002 and were likely finishing high school (as was my case, anyway). Like Disney, they adapted with the times to compete with Fox and WB/CW's primetime lineups at the time. The show also runs reruns of old shows like All That (where Amanda Bynes got her start) and Clarissa Explains it All (Where Melissa Joan Hart got her start). Considering most of the actors and actresses from those shows have continued their acting careers–most notably Keenan Thompson, who is on NBC's Saturday Night Live (SNL)–it's worth seeing what they were like back in the day.
Nick Jr.: After running weekday mornings from 9AM to 3PM for 20 years (1988 to 2008), the advent of Dora the Explorer led to Nick Jr. becoming a separate channel.
Disney XD: Disney's equivalent of Teen Nick Prettymuch.
Disney Jr.: Disney's equivalent of Nick Jr.
Boomerang: Cartoon Network's early lineup: Cartoons from the 70s, 80s and 90s air in reruns 24/7. Mostly stuff by Hanna-Barbera, Viacom and Turner. Prettymuch whatever isn't owned by the other networks.
Today, there is no kids programming on weekdays period on the broadcast networks (Fox, WB, CW).  Those slots are occupied by talk shows, afternoon news and paid advertisments. At the same time, unlike just 10 years ago, about 85% of U.S. households have a subscription TV service like Comcast or DirecTV. That means there's no incentive for the networks to bring cartoons back to their broadcast counterparts. There's also the legit concern of having to cater to FCC regulations, which was a factor to the abolishment of the Weekday Cartoon Afternoon blocks.
For now, if you want to get your cartoon fix Netflix is the go-to choice. The Streaming Giant has been adding more and more old-school kids programming to their streaming service. Stuff those of us who got to experience the last generation of kids' programming before Cable and Satellite were assumed in to be in most households.
That period from 1988 to 2002 was an amazing time to be a kid with a TV set: Ducktales, Tale Spin, Batman: The Animated Series, Mighty Morphin' Power Rangers, X-Men, Looney Tunes, Animaniacs, Spider-Man, Superman: The Animated Series, Gargoyles, Beetlejuice. I could go on. Sailor Moon (Reboot currently airing on Crunchyroll), Dragonball, Yu-Gi-Oh!, Digimon and Pokemon also aired on broadcast networks back then.
Sweet Nostalgia!
Kids these days. They have no idea what they missed XD
On the one hand the programming available today really isn't much different than when I was a kid. The clear difference was balance. I'll speak more to this in a separate blog about Sitcoms of the 90s and early 2000s.