…Forget the Golden State Warriors: Imagine being one of the other 14 Eastern Conference NBA teams and seeing THIS lineup waiting for you on the court. Nevermind the bench: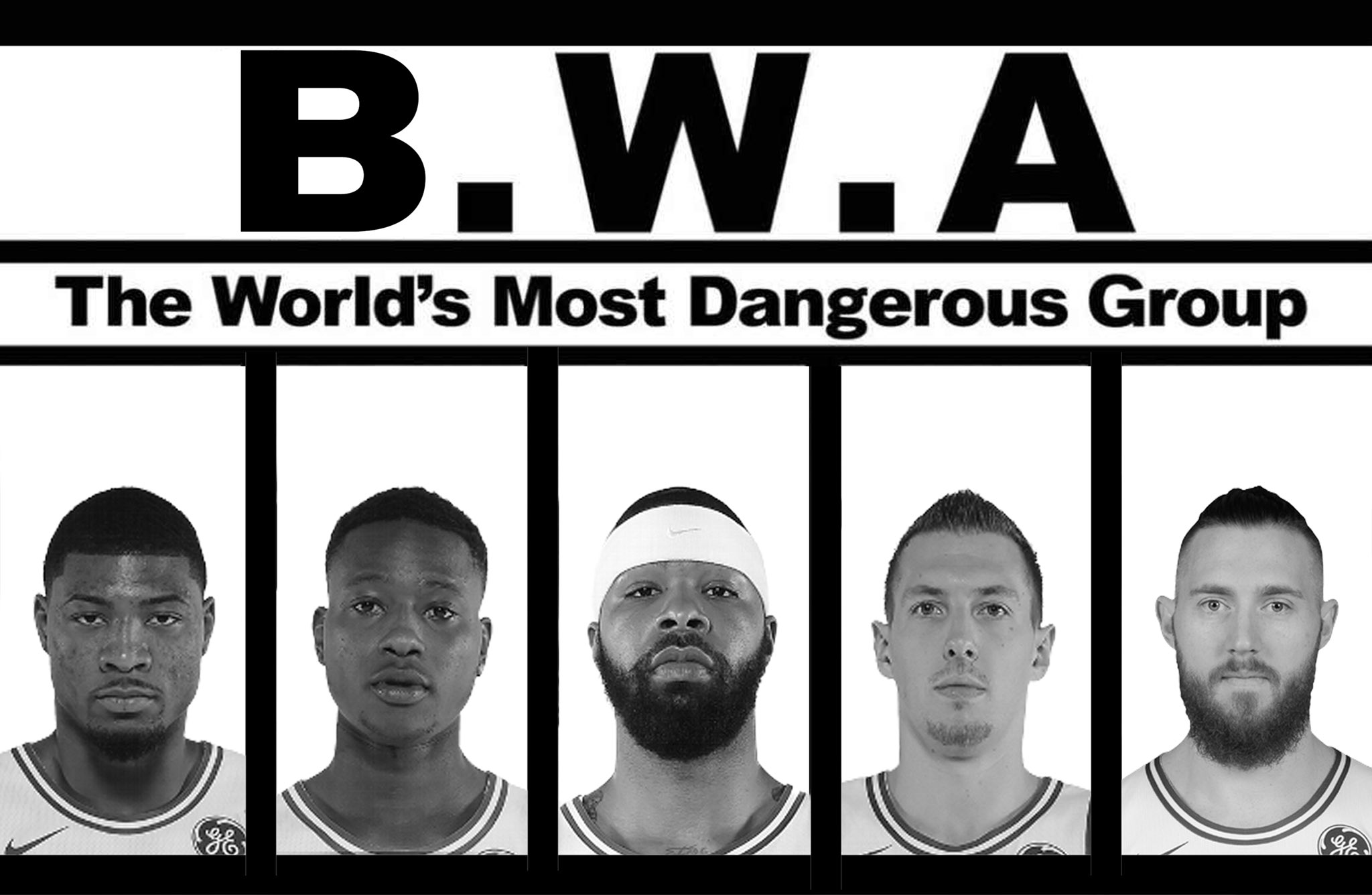 B.W.A = Bench With Attitude
The Eastern Conference runs through Boston.
The Era of Big 3 started by the Celtics 30 years ago is dead: Now it's about building a team that can make multiple championship runs like the Cavs and Warriors have been up to now. The Warriors sent 4 All Stars to the All Star game two years in a row (Curry, Durant, Thompson and Green). The Celtics last did it in 2010 (Pierce, Garnett, Allen and Rondo). This year both the Warriors and the Warriors could send at least 5. The Warriors signed DeMarcus Cousins over the summer and now have 5 All Stars in their starting lineup. Tatum and Brown could make the All Star game alongside Irving, Hayward and Horford.
The 2018-19 Celtics are here and this time, they are at full strength. A few games of interest this season:
October 16 vs, 76ers (Opening Night, on TNT)
Christmas Day @ 76ers (on ABC)
January 26 vs. Warriors (on ABC)
February 7 vs. Lakers (on TNT)
March 5 @ Warriors (on TNT)
March 9 @ Lakers (on ABC)
March 30 @ Nets (My Birthday)
April 9 @ Wizards (Season Finale)
All but the last two on the list are nationally televised games. There will be four preseason games. They will play the Cavs and the Hornets twice on the Road and at Home.