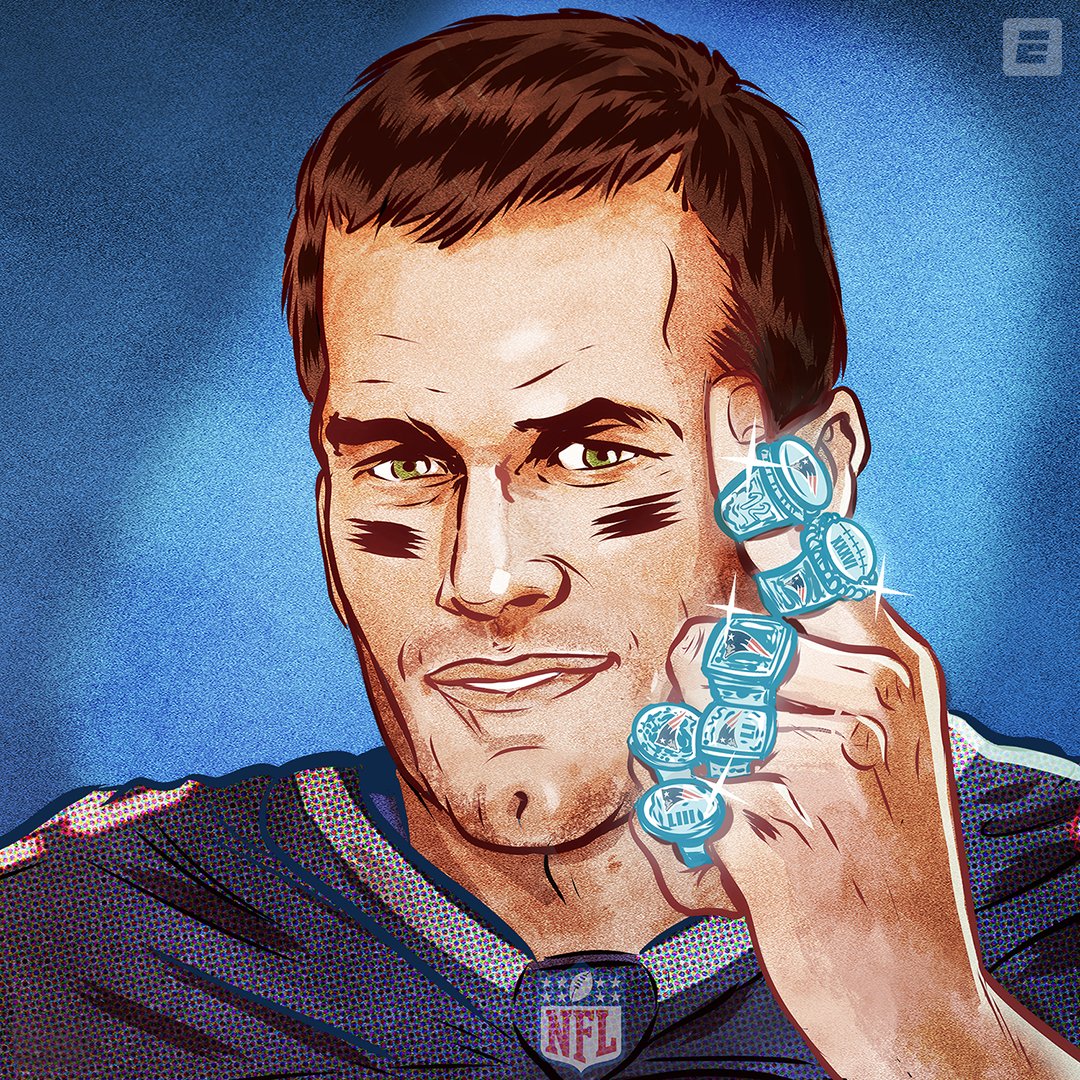 Having just won their sixth Super Bowl after 9 attempts in 17 years, it might be (un)fair to say the AFC Championship and the Super Bowl runs through The Patriots. When the Patriots win their next Super Bowl, they will break the tie they now have with the Pittsburgh Steelers in terms of total Super Bowl wins (6).
After the AFC game, Tom Brady went all in with what Pats Fans have been saying since 2007: "They hate us cause they ain't us!"
ESPN's Max Kellerman famously said a few years ago that Tom Brady "was about to fall off a cliff" as an athlete. I watched the full segment. Like Pats Nation and most of Sports Media, I LOL'd HARD. It just so happened Brady served a 4-game suspension the incoming season. In response, Brady got his revenge on NFL Commissioner Roger Goodell and not only let the Patriots to victory at Super Bowl 51 but completed what I called The Revenge Tour by winning the MVP that year. After winning the AFC game, TB12 had just one thing to say to all Haters: "We're Still Here!"
As a reminder Tom Brady is 41 years old and has ZERO plans on retiring anytime soon. When asked last Sunday, he walked back his earlier declaration of playing until he's 45: "I'll play until I suck!" Basically, a giant middle finger to all the Haters. Do a Google image search of the phrase "THE GOAT" and the first person you will see in the results is Tom Brady. This was true before Sunday by the way.
…The thing the Haters know all too well is the Patriots have a real shot at winning two in a row next year or if they feel like it, give another shot at having an undefeated season. Now that TB12 has decided to go all-in on legit trying to hold the AFC and the Super Bowl hostage for the rest of his career…yeah. All anyone else can do is wait until he feels like retiring!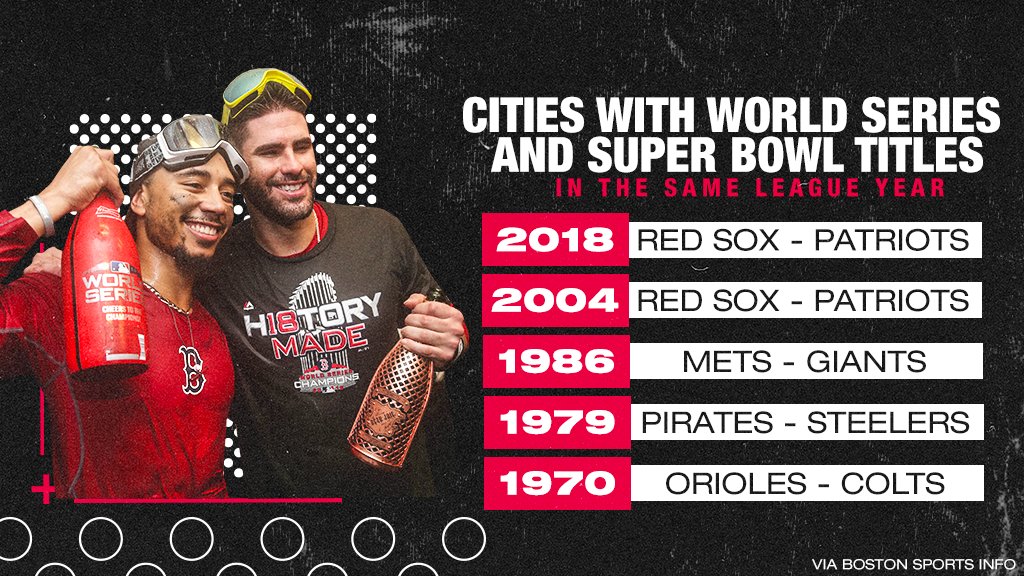 …As a reminder, the Boston Red Sox won the World Series 3 months ago. Realistically speaking, BOTH teams could repeat in the next (Patriots) or upcoming (Red Sox) season. And yes, both teams did this before back in 2004. Both teams will have prettymuch the same roster going into the next season so…yeah. The Red Sox made a statement going into the postseason and swept the Yankees out of the ALCS. The Patriots beat LA twice on their way to their 6th Super Bowl in 17 years. Both the Red Sox and the Patriots are heavily favored to repeat next season!
It would be more than fair to call Boston Title Town, USA. The Patriots are America's Football Team. This chart proves it and it was a long time coming!
If you have enjoyed this post or other posts I have made on this blog, please consider making a monetary donation via PayPal. Whatever amount you can provide would be greatly appreciated.
…To date, no donations have come in since I started including this in my posts across all of my blogs. I am now asking those who have especially come to enjoy my postings no matter how long it's been to please donate. Without going into all the details here, I need your fiancial support. If you're able donate but want to talk to me first, you can email me at btboston1@gmail.com.