Update 7-14-2016: I have added more info at the bottom regarding the Banana Boat Club's speech at the beginning of the 2016 ESPYS.
In their (Much) younger days Jim Brown (Cleveland Brown), Bill Russell (Boston Celtics) and Muhammad Ali (Boxing) as well as many others wrote the book on how African American atheletes and public figures should use their status to speak out against racial inequality. Over the weekend, NBA superstars Carmello Anthony and Dwyane Wade called on their fellow atheletes to add their voices to the conversation.
American atheletes of all shades did not hesitate to answer the call to action:
Members of the Minnesota Lynx made headlines for wearing these shirts. The move rubbed four members of the police detail present the wrong way given the Dallas Shooting, leading the four officers to walk off the job. The funny thing is members of the New York Liberty did the same thing: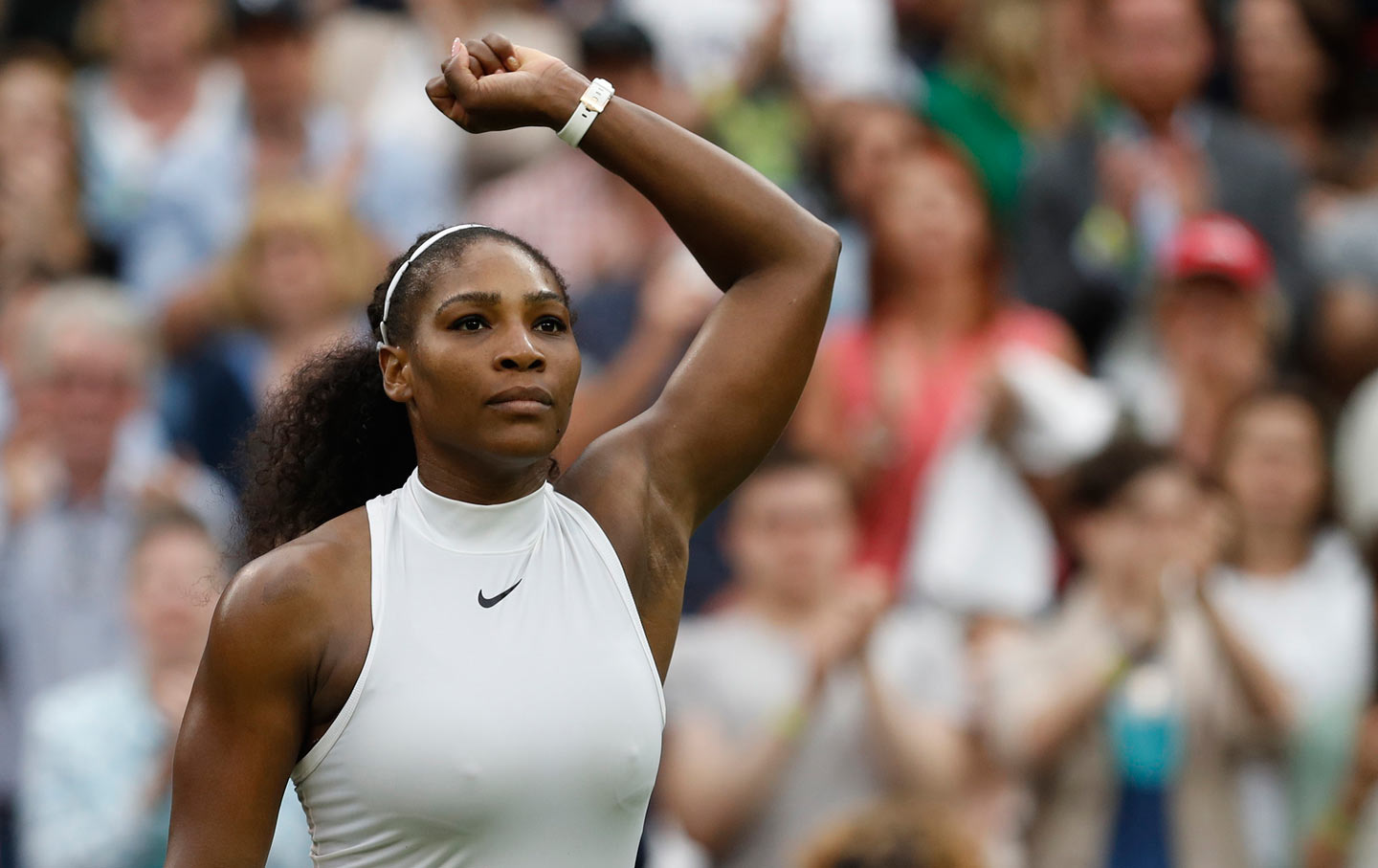 …Credit goes to 3-time NBA Champion LeBron James (Cleveland Cavs) and Tennis Superstar Serene Williams (Tennis) for sounding the call when they spoke out after the deaths of Trayvon Martin, Michael Brown and Eric Garner. The old guard was probably wondering who and when the athletes who came after them would step in. The thirty years of silence are clearly over.
I'll put it like this: As much as I respect the Black NBA and NFL superstars of the 80s and 90s, their decision to stay silent was exactly what the establishment wanted. To paraphrase a tweet I saw last week, they don't have a problem with you until you start using your position to bring attention to and promote social justice and other issues that are rampant in America. While it's a shame we had to wait nearly half a century for a new generation of athletes to step up, they're speaking up at the right time.
Even WWE superstars have joined the conversation. Pictured above are Bubba Ray Dudley (Left) and Devon Dudley (Right). Known collectively as The Dudley Boyz, the two are the epitome of racial equality in Pro Wrestling.
Many people take issue with the fact athletes, musicians/artists, actors, celebrities and other public figures–black, white and otherwise–use their status to talk about the social issues of the times. While it is true sports can be a shining example of the how great a diverse America can look like, that is all the more reason for athletes to use their voice, not stay silent. That should always be the norm, not the exception. When it isn't, they should be challenged to do so.
…The door has been kicked wide open, hopefully not to be closed ever again. America and the rest of the world will be watching the Summer Olympics in Rio next month. Of those crazy enough to go to Brazil, I hope some of our athletes do speak about recent events during the Summer Games.
Those who watched the 2016 ESPYS have likely seen the speech delivered by the above four NBA Superstars, who are also very good friends off the court. In case you missed it, here it is below:
…As I said at the top, athletes of color have a moral obligation to use their platform to bring attention to the issues of their time. Last night's address from the four was the exclaimation point to what Jesse Williams said at the BET Awards a few weeks ago. While it was more of a plea to their fellow athletes, it was also their way of telling those who've wanted them to do it "we hear you."
Dubbed The Banana Boat Club, the four NBA players–LBJ, CP3, 'Mello and D-Wade–are known more for their work off the court in their respective communities. I hear those who say "It's easy to say what they said when the cameras are watching." Well, they are not Michael Jordan. Considered the greatest player of his generation, MJ kept to himself off the court during the career. He elected to focus on his business ventures instead of using his status for the benefit for others.
Speaking of His Airness: According to former NBA Player Stephon Marbury (now plays for the Chinese Basketball Association), his sneaker line–Jordans, Air Jordans, etc.–is directly responsible for the deaths of thousands of African American males during the 1990s. Not gonna lie, I avoided designer sneakers growing up because I didn't want to get jumped or shot. Seriously, it was THAT dangerous: You could have your kicks taken right off your feet if you weren't careful.
There was a saying I heard alot in middle school: "If there's a fight in the hallway or after school between two black kids, you could be sure it's because someone's kicks were dissed." I am not exaggerating when I say human lives meant nothing to folks as long as they got your Jordans. Mind you, Jordans weren't cheap either: You had poor black folks putting themselves in debt and starving themselves just so they could buy a new pair of Jordans. It's the same as getting the newest iPhone if you need something to compare it to but I won't digress further.
Although they didn't outright say it, The Banana Boat Club hinted athletes consider doing something Muhammad Ali, Spike Lee, Malcom X and Farrah Khan have all separately suggested in the past: Walk out and refuse to work. The sports and entertainment industries might be able to absorb a week of lost profit from just Lebron James, Mike Epps, Nia Long and Serena Williams refusing to do their thing. Two or more whole sports teams? The lead cast of Black-ish and Uncle Buck? They'll be begging the athletes and actors to return to work after a month.
The Million Dollar question–both literally and figuratively–is who will be the first to do it? It doesn't even have to be a well-known name. Just someone. I think something that drastic should be one of the steps that follow. Then the establishment will find quickly find out they're not as powerful as they think they are.
Save